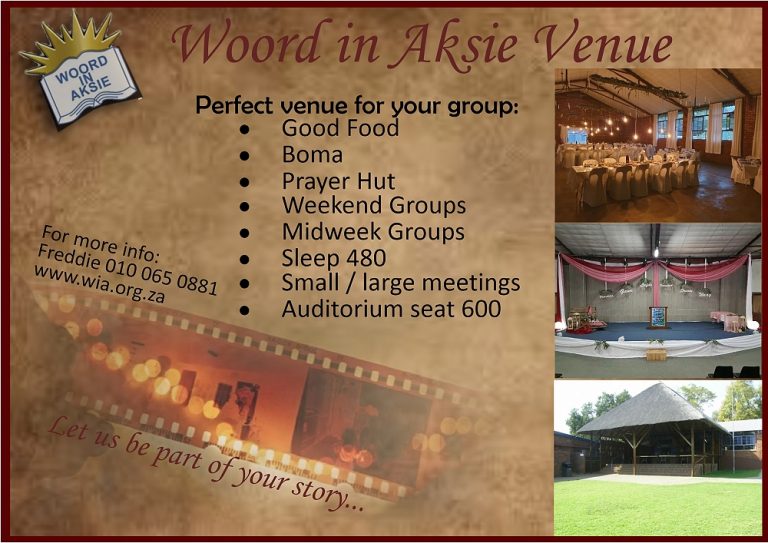 The Word In Action conferencing venue is situated in Derdepoort, Pretoria. Only 4km off the Zambesi offramp, it is ideally situated for any religious or business conferences that need to be booked in Gauteng or Pretoria.
The venue can be used for single or multi-day events, and we offer a wide range of services to help with conferencing logistics.
Full catering services, sleeping and ablution facilities for up to 480 guests and a large auditorium that can seat up to 600 guests is available. Large or small groups welcome. Contact us now for scheduling and viewing.
Contact Freddie Hendriks:
084 8100 579 / [email protected]